We do things a bit differently, and that's the way we like it!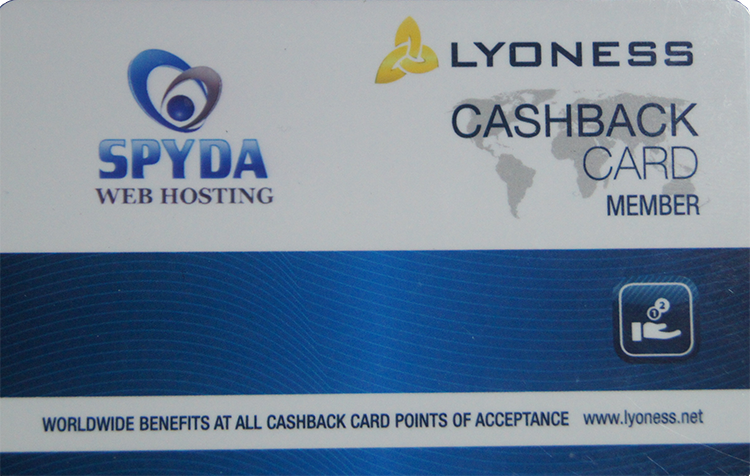 Cash Back for our VIP Members
Spyda Web Hosting now offer Cashback with every purchase for our VIP Members.
Available for NEW and Existing Clients
How to become a VIP Member
Become a VIP Member today for FREE!
Use your FREE cashback loyalty card with 1000 other Merchants Australia wide.
Use your FREE Cashback Loyalty card with nearly 50,000 Merchants in 46 countries.
CASH BACK CARD MERCHANTS
Use the Lyoness App to find your closest Money Back Point for all your shopping, dining and service requirements.


Fruit & Veg Shops
Butcher
Clothing Stores
Car Service & Repair
Cleaning Services
Florists
Health & Fitness
Insurance
Hairdressers & Barbers
Legal Services
Medical & Dental Services
Mobile Phone Plans
Pest Control
Accountants & Financial
Computer & Office Supplies
Printing Services
Restaurants & Coffee Shops
Trades & Services
Web Development & Hosting

..... and much more
More than 40,000 Lyoness Loyalty Merchants Worldwide, with a total of 250,000 Money Back Points where you can shop or use services